Linda Lane Park and Luke 10:38-42 are the inspiration behind the name Parked. The ministry began with a handful of young mothers meeting at Linda Lane in San Clemente for friendship, playtime, and a few stolen minutes in God's word. In Luke's gospel, Jesus compares two women—Mary and Martha. Martha is distracted with much serving. She is anxious and troubled about many things, while Mary sits at the Lord's feet and listens to His teaching. Martha is reproved by Jesus; Mary is commended. "Mary has chosen the good portion, which will not be taken away from her." Mary is parked, so to speak. She prioritizes her time in the Scriptures over tasks (John 5:39). Our desire is to provide a place where women can come together to learn from Scripture and be encouraged by the gospel and by each other. We want them to sit and trust like Marys so they can get up and work like Marthas—bearing fruit uniquely as women, wives, moms, and friends in our hurried world for the glory of God.

Safe, fun, Jesus-focused childcare is essential and free!

Tuesdays from 10 to 11:30am
9 Calle Tejado
San Clemente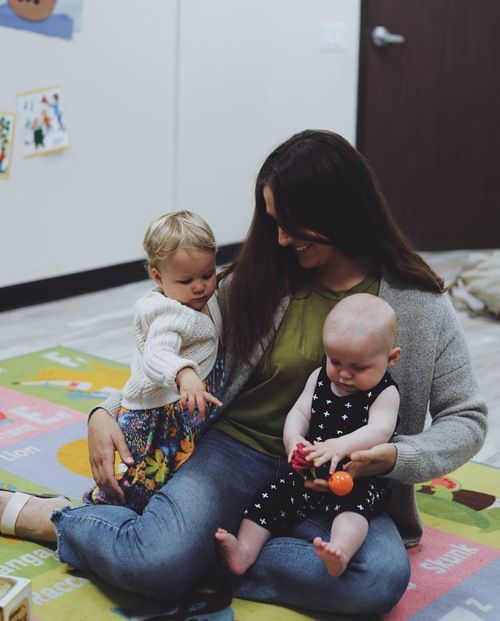 Parked on Base is a ministry open to all married women at Camp Pendleton. Its purpose is to encourage military wives in their unique and ordinary roles as women from Scripture. We discuss challenges and joys that are common to all women as well as those that are specific to family life and marriage in the Marine Corp. Union Church is thankful for these women and for their sacrifice.
We provide childcare for those who have preschool age children. Come join us!

Parked on Base: Upcoming Meeting Dates:
Thursday, September 23rd | 10am
Thursday, October 7th | 10am
Thursday, October 21st | 10am

119 McCormick St. San Clemente, 92672
Women's Book Club
Our desire for this group is for the women of Union to connect and grow together, and to provide a venue to invite friends / neighbors / colleagues. The group will meet once a month, and will discuss a different book at each meeting.

If you would like to Sign Up for the group or have Questions, please fill out the form at the bottom of the page. We look forward to you joining the women of Union as we enjoy fellowship and learn with one another.
2021 Bound Meeting Schedule
January 26:
You're Not Enough (And That's Okay): Escaping the Toxic Culture of Self-Love
February 23:
Mere Christianity
March 23:
Educated: A Memoir
April 20:
Life Together: The Classic Exploration of Christian in Community
May 18:
BraveTart: Iconic American Desserts
June 29:
Disciplines of a Godly Woman
July 20:
The Coddling of the American Mind: How Good Intentions and Bad Ideas Are Setting Up a Generation for Failure
August 17th:
A Little Princess
September 21st:
Another Gospel? A Lifelong Christian Seeks Truth in Response to Progressive Christianity
October 19th:
Becoming Elisabeth Elliot
November 16th:
The Art of Rest


Recommended Reading:
Hidden Christmas by Tim Keller
*We do not necessarily agree with everything in the books we will read through, but do think that each one is helpful in providing fruitful discussion and a variety of perspectives.
We'd love to hear from you. Fill out the form below to get started.